Shakira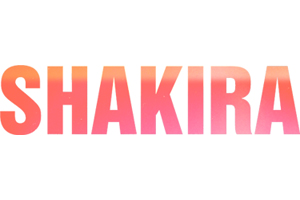 Other Teams You Might Like
Welcome to DUST (aka Digital Users Shakira Team). CLICK HERE FOR SHAKIRA EN ESPANOL
Think of this page as DUST HQ. It's the place where you will find news and updates on both Shakira and DUST itself. Here, you can kit yourself out with TOOLS (aka tools) which will aid you in your quest to spread the word of Shakira and She Wolf around the world wide web. Grab the codes and stick them somewhere online (your Facebook, MySpace etc page might be a good place to start, but if you have access to the front page of Perez Hilton's blog, that would be great too).
Once you have performed some DUST duties, you can report them to us here at DUST HQ. To do this, click the "Report Your Work" button above. You will be taken to a SECRET form, where you can upload your photos, report your work and earn points to win THINGS.
If you don't yet see a "Report Your Work" button, that means you have yet to become a member of DUST (or, as we like to call it, a DUSTar).
Good luck comrades. And remember with DUST, thrust is a plus, but trust is a must. Or something.
Colonel Polvareda